Merging physical and digital art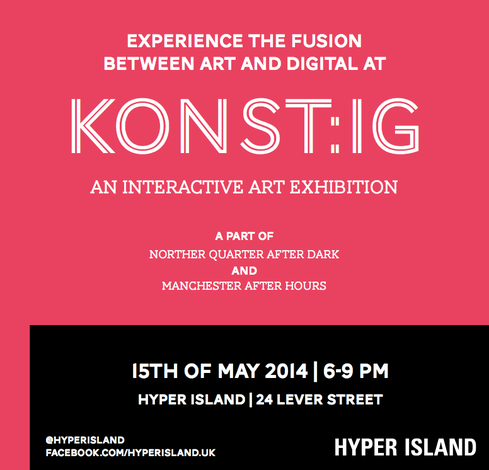 Hyper Island and Manchester After Hours present KONST:IG – merging physical and digital art to create a revolution.
Are you a cultural night owl or just intrigued by digital art? Join us from 6-9pm on Thursday 15th May, when Hyper Island will become KONST:IG (a play on the Swedish Konst: Art and Konstig: Weird). The theme of the event is "Revolution". Manchester was at the heart of the industrial revolution, Hyper Island is leading the change for an educational revolution and today we are in the midst of a digital revolution.
Several local artists and collectives, as well as students from the Manchester School of Art and Hyper Island will showcase their digital art works. From projections to interactive experiences, this is a night you won't want to miss! A Swedish DJ will be mixing some tracks to make this the ultimate digital experience.